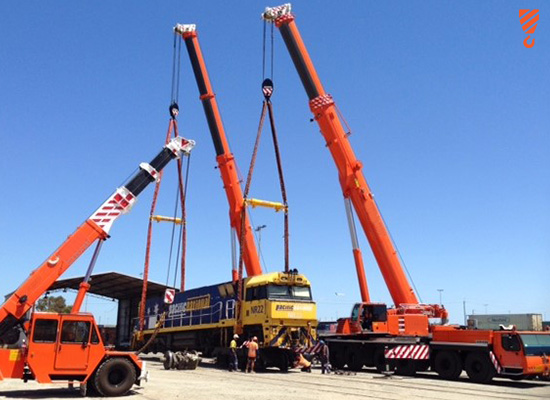 Perth Cranes & Haulage maintain a core fleet of quality, frequently requested mobile and slewing cranes with access to a variety of other cranes and accessories as required.  Crane Hire is available as Dry (crane only) or Wet (crane with operator) and our rates are competitive.
Our core fleet includes:
Franna pick and carry cranes which are strong enough for heavy loads and agile enough to move around in tight spaces.
Their high road speeds get them to the job site quickly, and because the articulated frame needs no outriggers, you can get set up and working almost immediately.
Liebherr mobile slewing cranes which are ideal for heavier lifts or when a longer reach is required. Slewing cranes are capable of reaching greater heights than pick and carry cranes, which is useful when trying to position loads at heights above ground.
CONTACT US for a quote or to plan your next job.
We offer customised solutions and comprehensive support encompassing all aspects of lifting, site inspections, requirement definition, JSA development and lift studies.
All machines are subjected to strict annual inspections to ensure ongoing compliance with the relevant statutory requirements stipulated by insurers.
Travel and site access are major factors in any quote for crane hire or haulage. We can provide you with an exact quote for your particular job once we've assessed the site, the load and the reach distances required.
Don't know how heavy your load is or what size crane you need ?
We can help